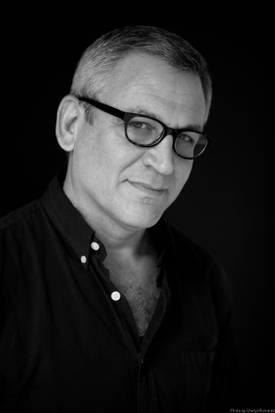 A I M
Creativity. Passion. Energy. Expression. When you see it in a photograph, you know immediately. I try to bring that feeling of wonder to my art, whether I'm shooting for a commercial project, editorial spread or photography exhibit. I believe in approaching all of my subjects with a sense of freshness, looking to bring out a unique characteristic, intriguing angle or key selling point. I strive to find that rare, special something — and capture it in the moment.
F O C U S
Fashion. Lifestyle. E-Commerce. Products. Portraits. I do them all, from short skirts to long weekends, small children to compact cars. I started my career in advertising, first as an art director, then a creative director, so I understand my clients' marketing and branding needs. They trust me to focus on their concerns as I bring my artistic vision to their project. I know how important it is to look through the lens and capture the details, but always keep an eye on that big picture.
C L I C K
Everything comes together when I hear clients say they had a fun, low-stress day on the set. The atmosphere is always relaxed and collaborative. We spend time talking, listening, laughing and shooting—and we work together to get the photos that are both creative and on brand. There's no better feeling than bringing my creative vision to a shoot where we have a great time and accomplish all of our goals.